...(I guess spell check doesn't do the title...oh well...)
The quilt for Jack's baseball games is finished!  His team is the FOXES.  He made a pillow already that you can read about here: Jack's FOXES pillow.  I decided to make a "strip quilt" for the first time.  It was fun to make but my oh my, that is lots of straight line quilting.  I also tried machine binding for my first time...will I ever do it any other way?  I don't think so!  It was so easy.  Granted, with the black backing the lines were easily hidden when I sewed the front side.  The back of the quilt is a black fleece blanket that I found in our basement that was  never used.  I didn't use batting.  Here she is!  (I feel like I gave birth!)
 
Hey, speaking of giving birth, my first born son was elected PRESIDENT of his High School for the coming school year!  Yeah!  I am incredibly proud of him. 
Back to the quilt, thought it would be fun to liven up the back a little so I put some left over strips on it:
 
Lighting was not so good as we had sunshine coming through the window.  YES!  Sunshine in WA today, it's a rare thing to see these days...
I quilted some of the lines in white and some in black.  I was cutting it close with the white thread!
 
But I made it! 
So the baseball game is at 5pm today and I was hoping to have it ready.  Made it!  The season IS half over so  it was a good idea to get on with this project. 
 
Plus we plan to take it with us on the airplane this Saturday when Jack and I head out to see my Mom and Dad in Texas.  Can't wait!!  My eldest son and husband will stay here to hold down the fort, feed the dog, and work at our store. :) 
 
Duke needs an Easter dinner, too!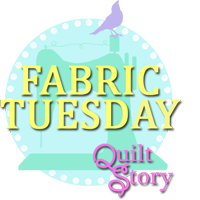 Check out everyone's projects here!  I joined the party a day late this week...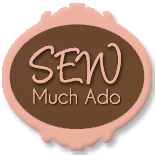 Here, also!
<3 Kris