I just have to tack the binding to the back and it is finished!

I love that is unique.  I used Amy Butler's Lotus Brick path quilt pattern (picture only!) then cut my bricks out of fat quarters to a size I could get the most pieces from.  I wanted to stuff each brick, but my past experiece with a pillow quilt has shown that they come apart with use, so I decided to use a strip method.
 
I stuffed each row with poly-fil and closed it at each end. 
 
In order to break up the tube look, I used some embroidery thread and tied off a knot in the center of each brick.  The knots are all different colors.  I like how the fabrics came together.  I just stood in front of the fat quarters pulling out fabrics at random, hoping they would all compliment each other.
 
Here it is with part of the back flipped over.  I thought this was a fun fabric for the backing, and it was reasonably priced at JoAnns.  The fabrics on the front were a little pricey.  ;0(
When I posted this on my facebook page, my life-long friend, Sheri, commented that she wanted it and I thought - yes, perfect...this one is for her! 
So as soon as I get that back of that black and white pok-a-dot biding tacked down, it's off in the mail to Sheri Anne! 
Happy Fabric Tuesday!  Linking up with QuiltStory.
Kris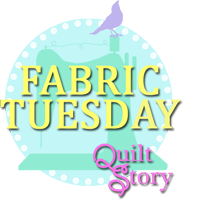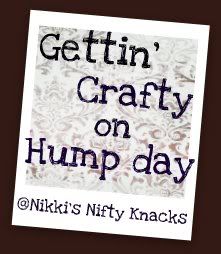 href="http://sewmuchado.blogspot.com/">